Get Involved: free Festival of Archaeology events for 14-25 year-olds, hosted by the Council for British Archaeology
The Council for British Archaeology (CBA), the parent organisation for the YAC, has partnered with English Heritage, Sound Connections and the National Youth Theatre to deliver a three-year, youth-focused, heritage themed project called Shout Out Loud.
As part of Shout Out Loud, the CBA has created three bespoke events aimed at 14-25 year-olds. These events are based on the Festival of Archaeology's theme of #Archaeotech, or archaeology, technology and science. Each activity will provide participants with the opportunity to learn or enhance a particular skill and gain knowledge about a specific subject. They will also receive a certificate in recognition of their involvement.
What are the events and where are they taking place?
Test-Pitting at Conisbrough Castle, nr Doncaster, South Yorkshire
Participants will spend the day test-pitting at Conisbrough Castle with archaeologists and the local archaeological society. They will learn how to excavate, record and interpret what they find by opening their own test-pit in the grounds of the Castle. There will also be the opportunity to handle archaeological artefacts and learn all about the history of the castle and its environs. To learn more follow the link: Conisbrough Castle Test-pitting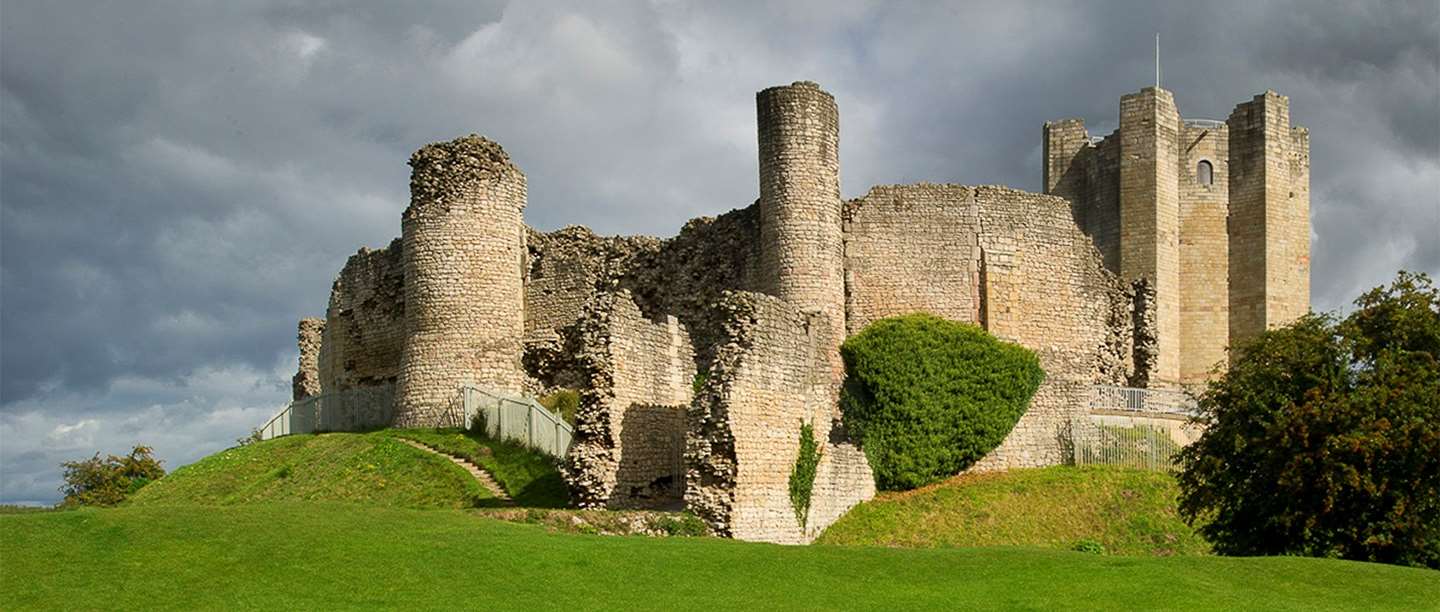 3D Modelling at the British Museum: skills for a digital age
Participants will spend the day at the museum, working with staff to explore how technology is used to investigate and record artefacts from across the world. They will learn how to photograph artefacts (small objects and big monuments in the galleries) and create 3D models. This is a technique called photogrammetry and is increasingly used across archaeology and broader industry. A very useful skillset to acquire! Learn more by following the link: British Museum 3D Modelling
The Babes of Barton: learn about the lives of medieval children from Barton
The half-day training session will provide the opportunity to learn about the children living in medieval Barton, through an examination of their skeletal remains, excavated from the environs of St Peter's Church. In this session, you will learn how to identify juvenile skeletal remains and evidence of disease (known as pathologies) often seen in the skeletons of young individuals from the medieval period. Throughout the course of the session you will be supervised by an Osteoarchaeologist and medieval archaeologists who can answer your questions about the children of medieval Barton. If you love history and science, this is the event for you! Learn more: Barton Osteoarchaeology Session
How do I book a place?
To book a place on any of these activities please email joannekirton@archaeologyuk.org. Provide your name, age and contact details. If you are 17 or under you will also need parental permission to attend.
This activity is being supported by the National Lottery players via a grant from the National Lottery Heritage Fund, as part of the Shout Out Loud project.